Events
When and where is DJ La Tique next to see and hear? At which events I missed him. Here are the answers.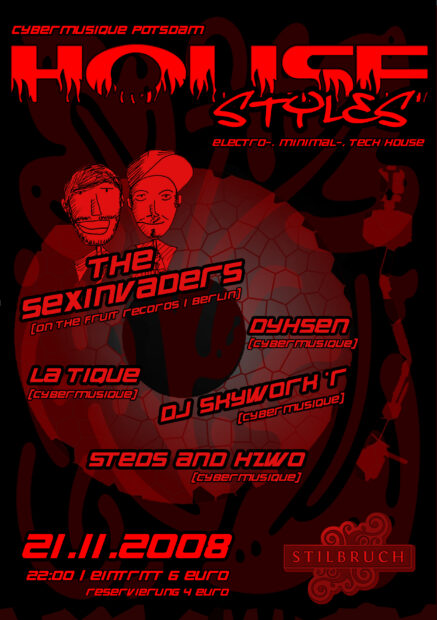 Cybermusique HouseStyles Party with The Sexinvaders, DJ Skywork'r, Dyhsen, Steds & Hzwo and La Tique in the Stilbruch Potsdam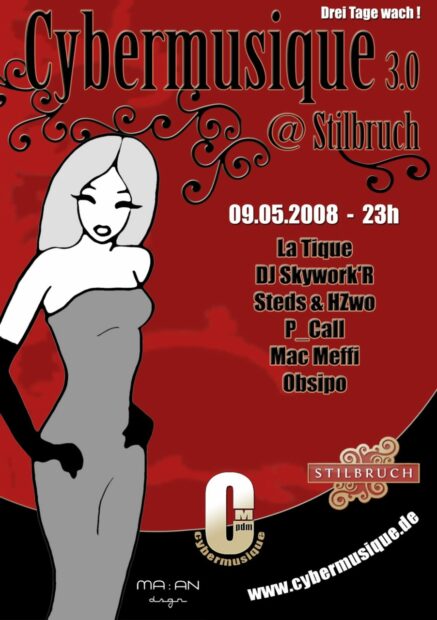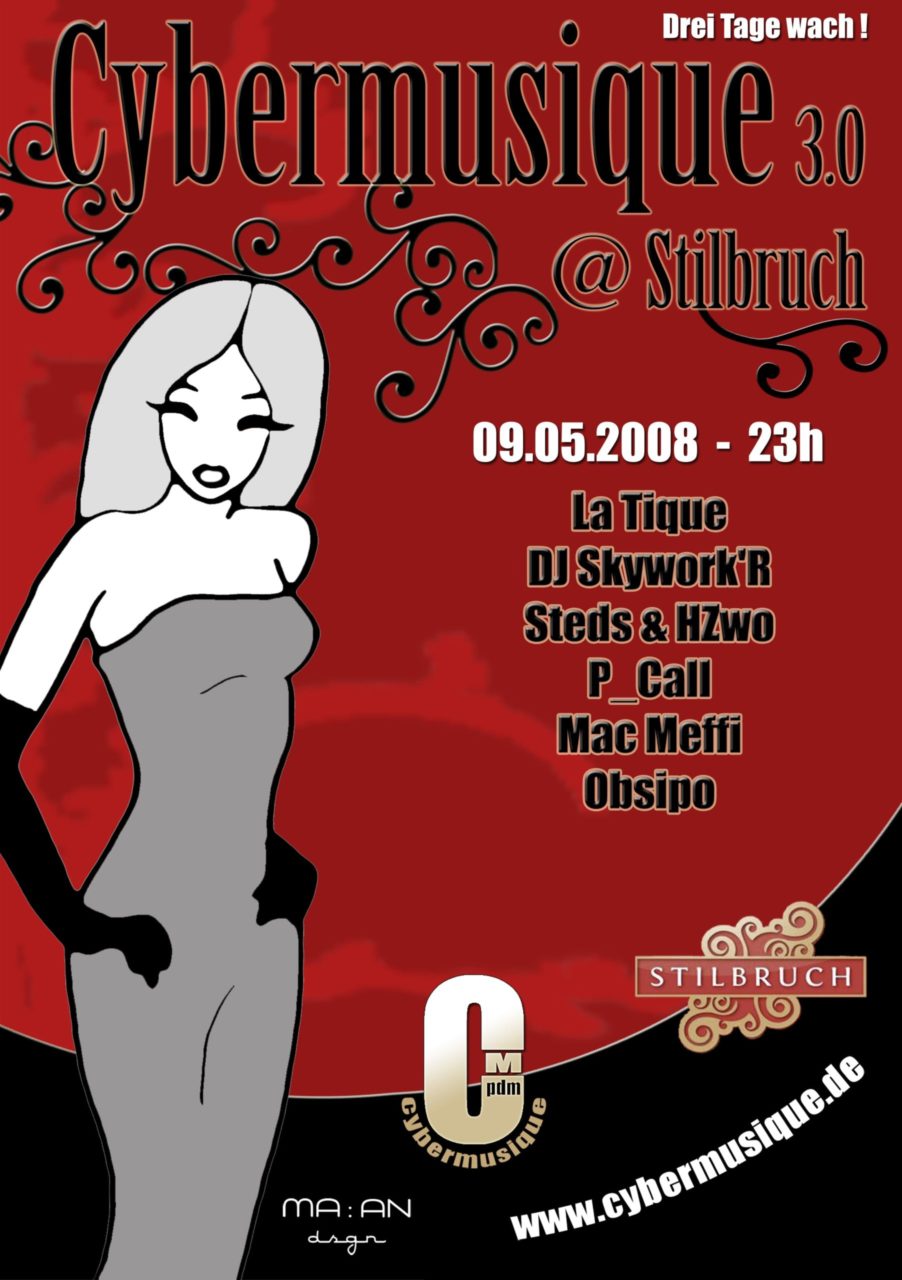 Cybermusique Level 3.0″ (2008) @ Stilbruch Potsdam with the DJs La Tique, Steds & Hzwo, DJ Skywork'r, P_Call, Obsipo and Mac Meffi.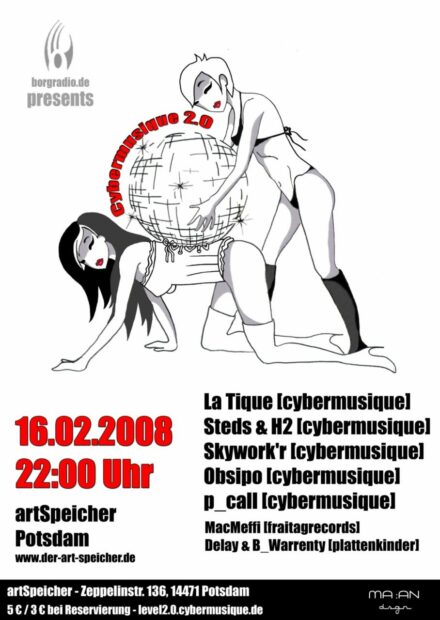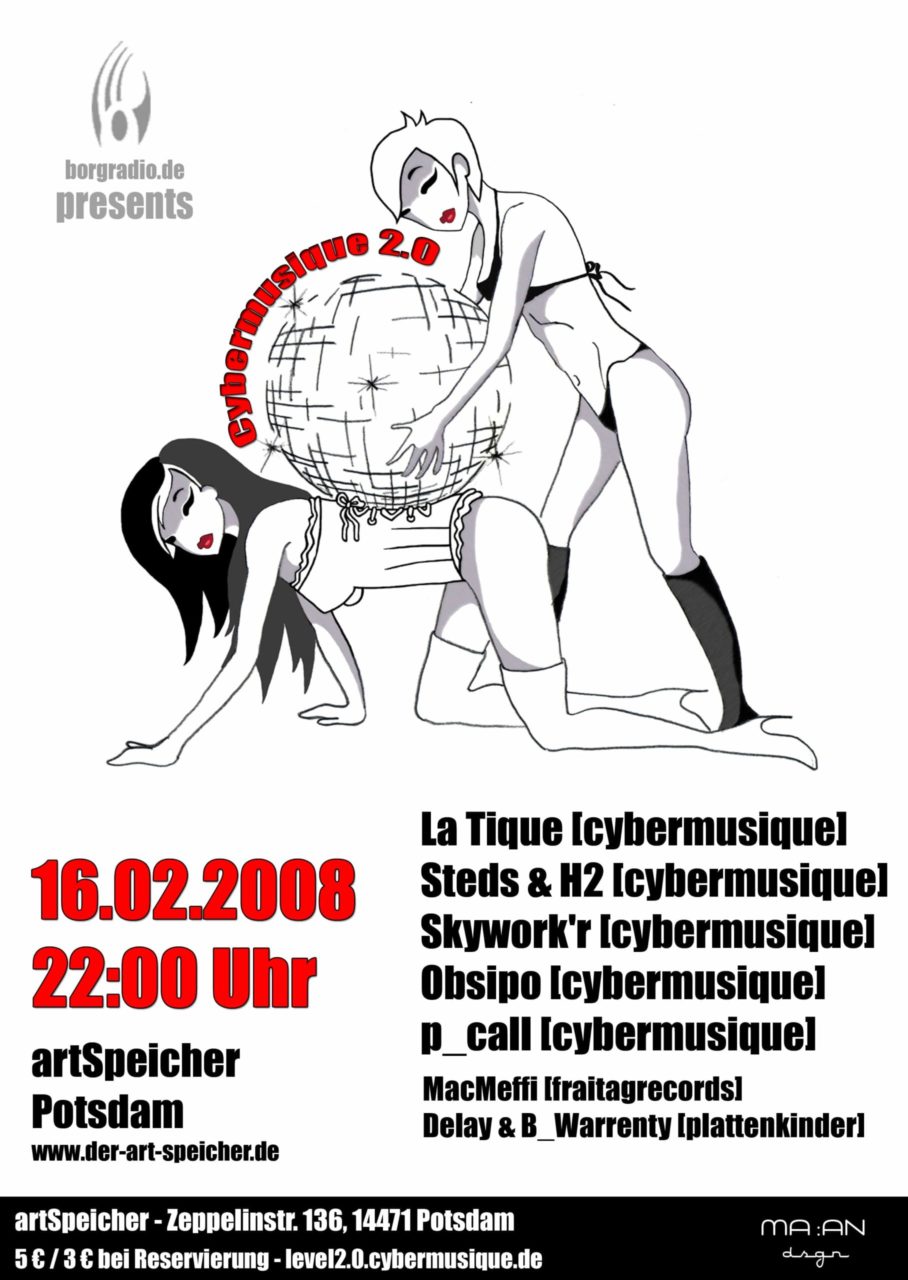 Cybermusique Level 2.0 (2008) im Artspeicher Potsdam mit La Tique, DJ Skywork'r, Steds & Hzwo, Obsipo, Mac Meffi (fraitagsrecords) delay & b_warrenty (plattenkinder)