Veranstaltungen
Wo und wann kann man La Tique mal wieder in der Öffentlichkeit hören. Wo war er zu sehen und zu hören? Hier gibt es dazu Informationen.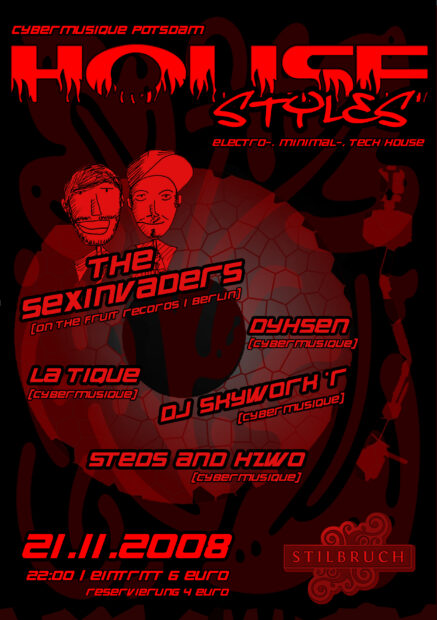 Cybermusique HouseStyles Party with The Sexinvaders, DJ Skywork'r, Dyhsen, Steds & Hzwo and La Tique in the Stilbruch Potsdam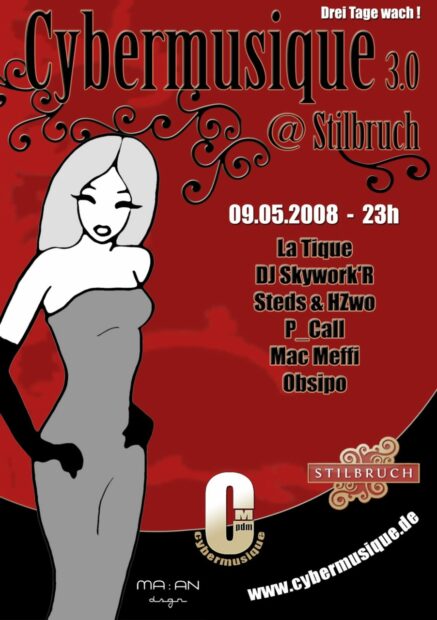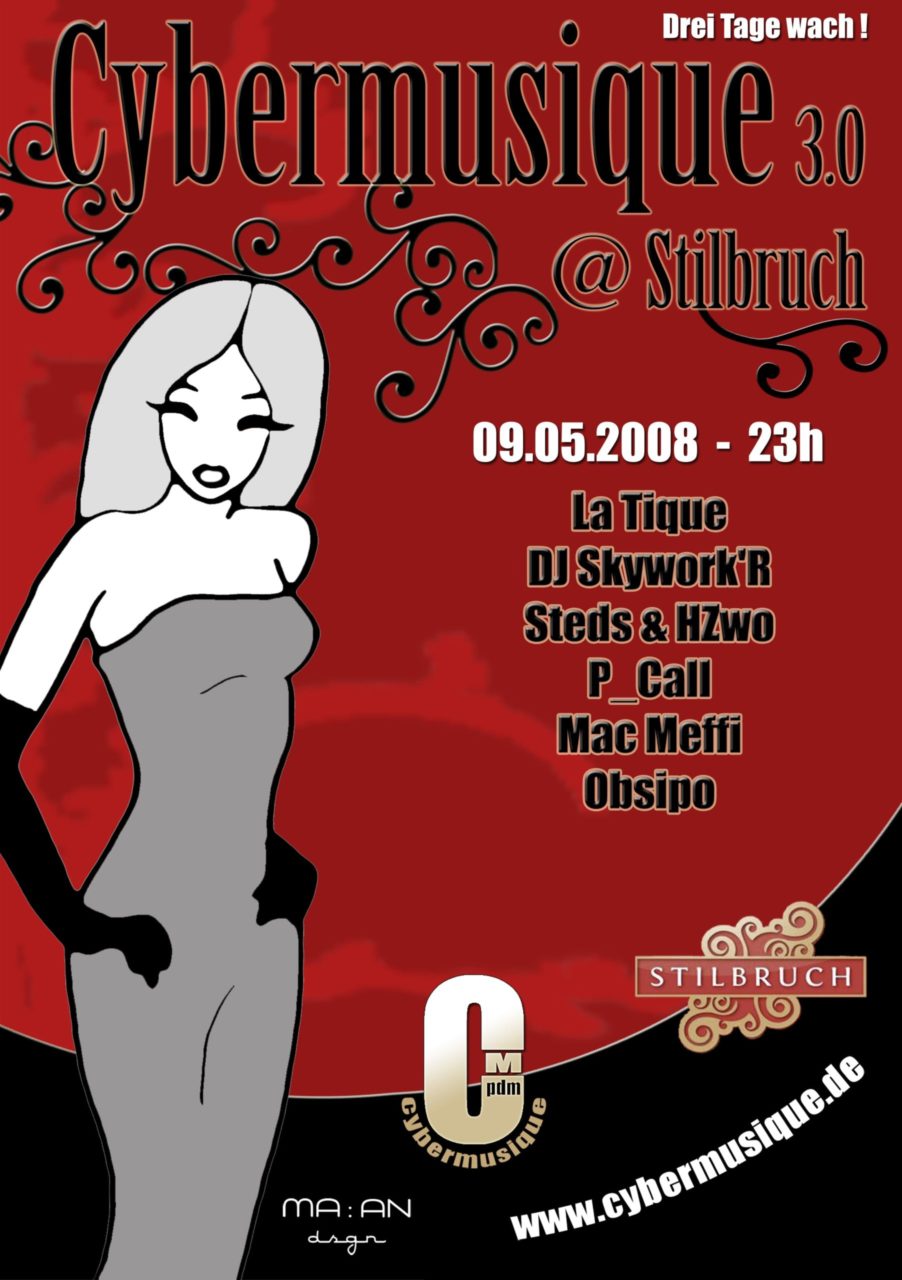 Cybermusique Level 3.0″ (2008) @ Stilbruch Potsdam with the DJs La Tique, Steds & Hzwo, DJ Skywork'r, P_Call, Obsipo and Mac Meffi.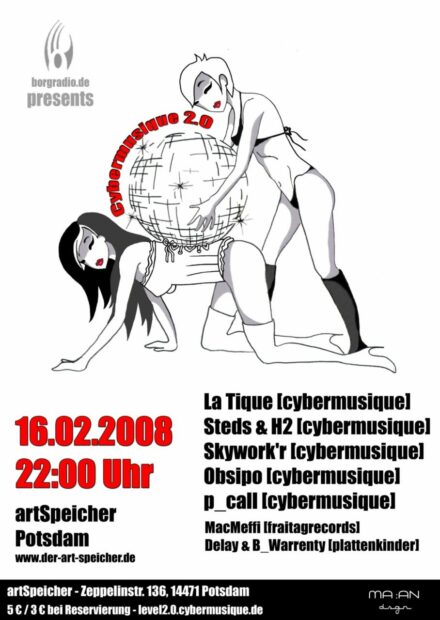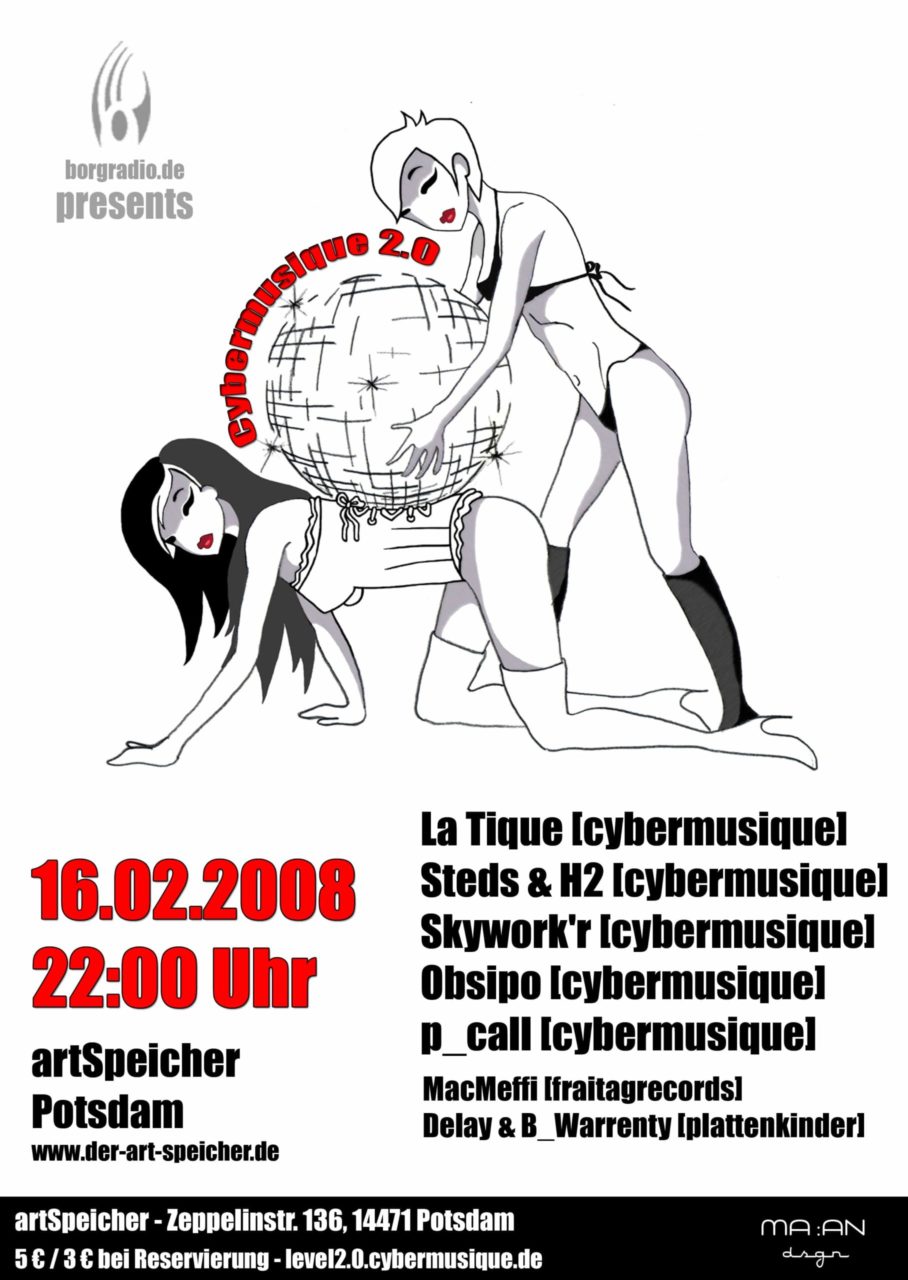 Cybermusique Level 2.0 (2008) im Artspeicher Potsdam mit La Tique, DJ Skywork'r, Steds & Hzwo, Obsipo, Mac Meffi (fraitagsrecords) delay & b_warrenty (plattenkinder)